If you are looking for a paradise place in the middle of the Atlantic Ocean, the island of Areoso is the perfect destination for you. Located in the Arousa estuary, in the province of Pontevedra, Galicia, this small island captivates all those who venture to discover it.
The first thing you will notice when approaching Areoso is its fine white sand, which extends along its two kilometers in length. Its crystal clear and turquoise waters are another of its main attractions, creating an environment that will make you feel as if you were in the Caribbean.
One of the charms of Areoso is its virgin and wild nature. Being an uninhabited island, its natural beauty has remained intact over the years. Here you will find abundant flora and fauna, with various species of sea birds and a variety of native plants that grow in their natural habitat. Furthermore, the island is surrounded by small islets and sandbanks, making it a true visual spectacle.
Exploring Areoso is a unique experience. You can walk barefoot along its beach and feel the soft sand under your feet, while you delight in the impressive views of the sea and the surrounding area. You can also swim in its calm and refreshing waters, or simply relax in the sun and enjoy the serenity of the place.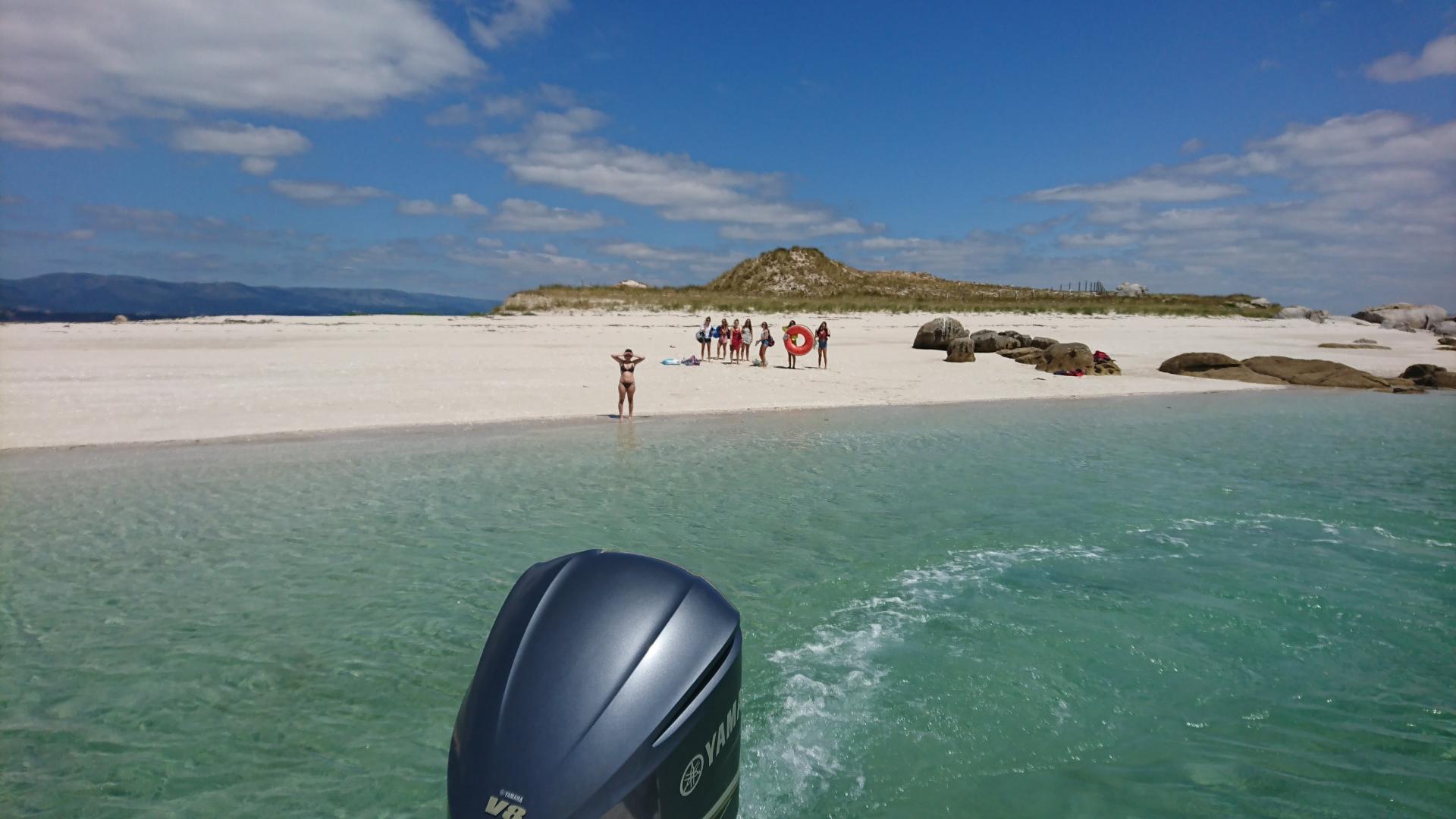 To visit Areoso, you can book our taxi Areoso service to leave from Illa de Arousa or other points of the estuary. It is important to note that as it is a protected nature reserve, it is mandatory to respect the environment and take with you everything you bring to the island, to preserve its beauty and conserve it in its natural state.
In short, the island of Areoso is a hidden treasure on the Galician coast, a place where nature is shown in all its splendor. If you are looking for a quiet getaway full of natural beauty, do not hesitate to visit this small paradise in the Atlantic. Get ready to marvel at its dream beaches, its crystal-clear waters and the tranquility that is breathed in every corner of the island.
We are waiting for you with open arms to give you an unforgettable experience!