Illa de Arousa, an authentic paradise located in the center of the Ría de Arousa, hides natural and cultural treasures that will leave you breathless. In this article, we will take you by the hand through a tour of the best of Illa de Arousa, focusing on what to see, and how you can enjoy these wonders on board our boat routes.
DREAM BEACHES
Nothing defines Illa de Arousa better than its dream beaches. From Area da Secada Beach to O Bao Beach, these stretches of golden sand and crystal clear waters await you to relax in the sun and take a refreshing dip. Our boats will take you to hidden coves and beaches, which are very difficult to access on foot. Also, keep in mind the limited parking space on this island. This way you can arrive quickly and without queues. Use our marine taxi service!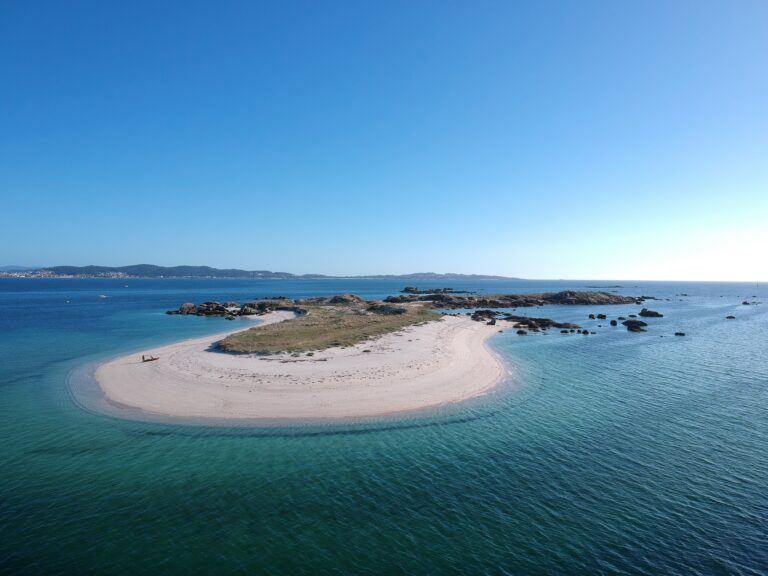 CARREIRON NATURAL PARK
If you are a nature lover, you cannot miss visiting the Carreirón Natural Reserve. With more than 130 hectares of wetlands and forests, it is a paradise for bird watchers and wildlife lovers. Our boats will take you along the entire coastline of this protected area.
CULINARY ADVENTURES
Galician gastronomy is a delight for the senses. Try top-quality preserves and immerse yourself in the culinary tradition of Illa de Arousa. Imagine tasting a spectacular Albariño wine aboard our boats while you enjoy the sea breeze and coastal landscapes. Reserve your tasting on board!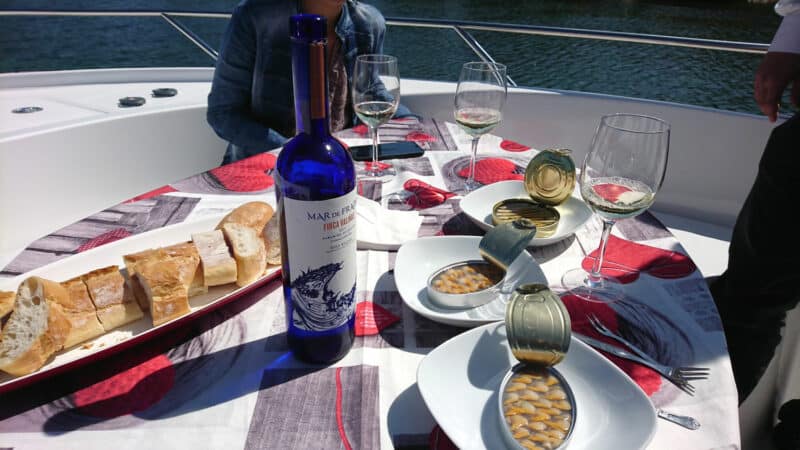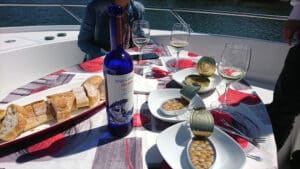 PUESTA DE SOL MÁGICA
One of the most magical experiences that Illa de Arousa has to offer is a sunset over the Atlantic. The Punta Cabalo Lighthouse is the perfect place to witness this natural spectacle in all its splendor.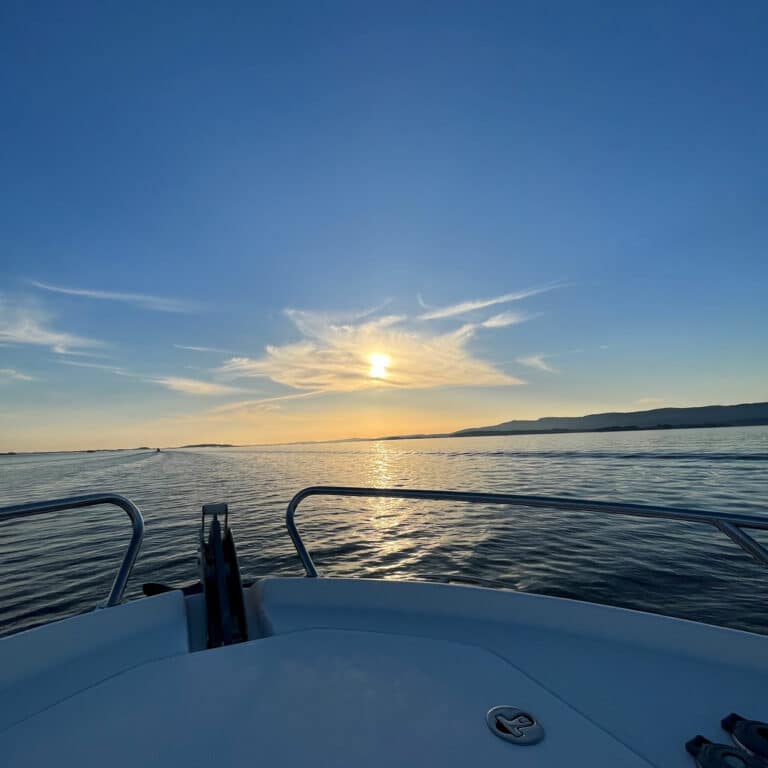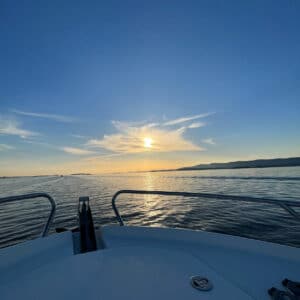 Illa de Arousa is a destination that combines natural beauty, coastal adventure and rich cultural heritage. At Amare, we intend to show you the best of this paradise. Now that you know what to see in Illa de Arousa, don't hesitate to book your next adventure with us. We promise you an unforgettable trip through these Galician lands!